iPad 3 Screen Crack Repair In Ampang KL
Get RM10 DISCOUNT + FREE USB CABLE!
Get DISCOUNT and FREE GIFT by
SCREENSHOT THIS and SHOW IT TO US!
Get the discount Now! Will be close anytime from now.
A customer came to our shop with his iPad 3 that has a cracked screen. Some part of the screen is chipped of and this allows for any debris to get inside the iPad. It might get worst if water got into the iPad and damage the internal parts. He wanted to replace the screen including the LCD. We told him that if the display and touch is working fine, there is no need to replace the LED panel. He was glad to hear it and asked us to replace the touch panel only. Before replacing the touch panel, our technician inspected the touch and display. Everything was working fine and we proceeded to replace the touch panel. The touch panel replacement took our technician around 2 hours and he was glad to see the screen is fixed.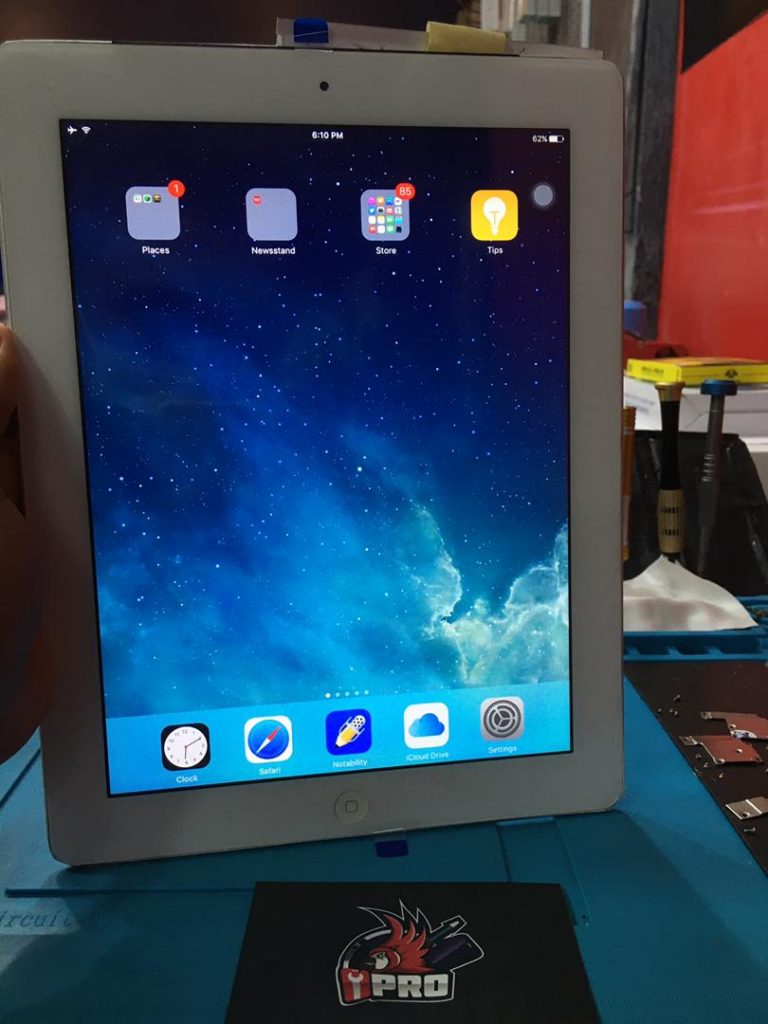 KEDAI REPAIR iPHONE MURAH DAN BERKUALITI | iPRO AMPANG KUALA LUMPUR
Hotline: Tekan untuk telefon (0196000508) | Tekan untuk WhatsApp
Facebook: IPRO – Mobile Fix Ampang KL
Instagram: @ipro_ampang
Website: https://www.iproampang.com.my/
Article Link: https://www.iproampang.com.my/?p=3149&preview=true
Lokasi:
iPro Ampang
8, 1st Floor,Jalan 1/67B Off, Jalan Mengkudu, Desa Pahlawan Ampang, Kuala Lumpur