iPhone 6 Battery And Wifi Problem Repair At iPro Ampang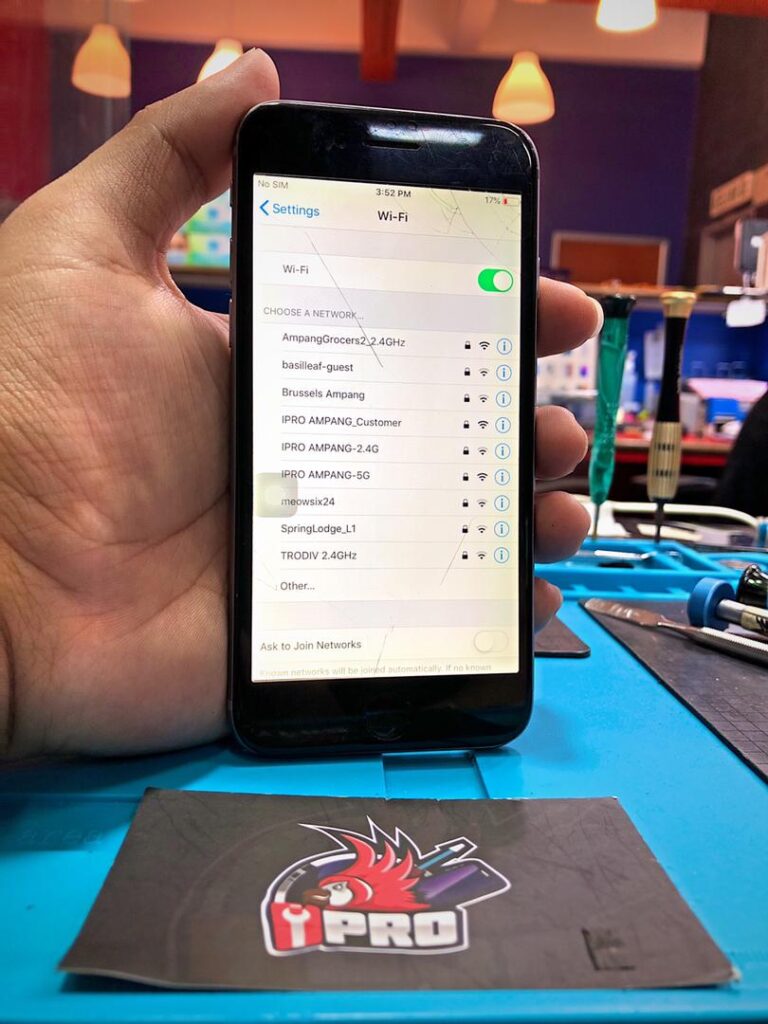 Get RM10 DISCOUNT + FREE USB CABLE!
Get DISCOUNT and FREE GIFT by
SCREENSHOT THIS and SHOW IT TO US!
Get the discount Now! Will be close anytime from now.
A customer came to our shop with her iPhone 6 that have problems with her iphone. The problem was the battery draining quickly and wifi cannot be detected. She contacted us through Whatsapp and told us regarding the problem she was facing. She managed to get an appointment slot with our technician and she came on time to our shop for her appointment. Our technician inspected her iPhone and found out that the battery life was lower than 80%. The wifi antenna also was broken, although the reason for the broken was unknown but it needed to be replaced. The battery replacement took our technician 15 minutes to replace and additional 20 minutes to replace the wifi antenna. Replacing the wifi antenna takes longer time because the replacement is a bit complicated. Everything went smoothly and she was happy to see her iPhone 6 is able to detect wifi and the battery health is back to 100%. She thanked us for our quick inspection and repairing service.
KEDAI REPAIR iPHONE MURAH DAN BERKUALITI | iPRO AMPANG KUALA LUMPUR
Hotline: Tekan untuk telefon (0196000508) | Tekan untuk WhatsApp
Facebook: IPRO – Mobile Fix Ampang KL
Instagram: @ipro_ampang
Website: https://www.iproampang.com.my/
Article Link: https://www.iproampang.com.my/?p=3251&preview=true
Lokasi:
iPro Ampang
8, 1st Floor,Jalan 1/67B Off, Jalan Mengkudu, Desa Pahlawan Ampang, Kuala Lumpur