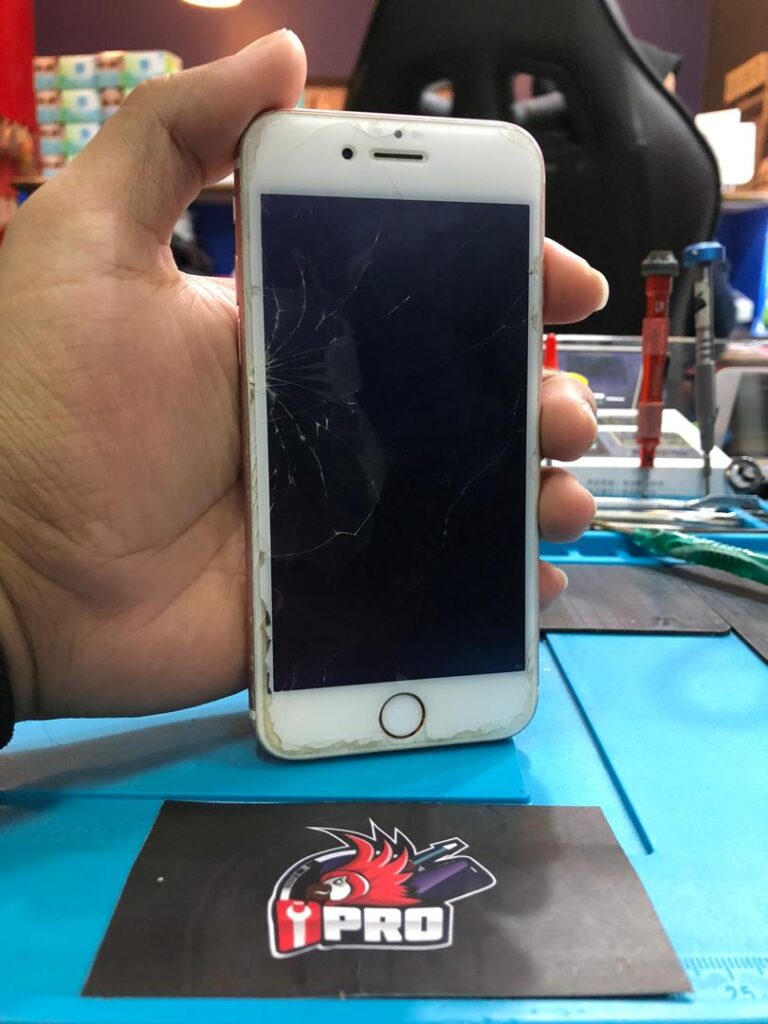 iPhone 6S LCD crack and no display
LCD consisted of two major parts that user can interact with. In addition, these two major parts are LCD display and screen glass that has different kind of functionalities which are touch and display. As of today, our customer was having an issue with the LCD screen of iPhone 6S.
Firstly, our technician took the phone and checked to see whether the reading of charging was normal or not.  After that, our technician began replaced the LCD that only took 15 to 30 minutes. Furthermore, the LCD screen comes in one set and cost more than replace the screen glass.Moreover, Highly recommended for our customers to replace the screen glass if the LCD screen has no issue.
After replacement, technician tested the phone again and it turned out like a brand new phone. We gave the phone back to our customer and he really appreciate the work done by the technician. We would like to say thank you and a humble gratitude for our customers that spend their time interacted with us regarding their smartphone issue.
KEDAI REPAIR iPHONE MURAH DAN BERKUALITI | iPRO AMPANG KUALA LUMPUR
Hotline: Tekan untuk telefon (0196000508) | Tekan untuk WhatsApp
Facebook: IPRO – Mobile Fix Ampang KL
Instagram: @ipro_ampang
Website: https://www.iproampang.com.my/
Lokasi:
iPro Ampang
8, 1st Floor,Jalan 1/67B Off, Jalan Mengkudu, Desa Pahlawan Ampang, Kuala Lumpur