Howdy to our readers! Are you looking for a shop to repair your iPhone? We are more than capable to repair your iPhone battery, broken screen, motherboard problems, broken / crack backglass. In short, we are able to repair any problem regarding iPhone. We are located in Ampang and our shop location is easy to park. We have attended customers from Klang, Putrajaya, Cyberjaya and Wangsa Maju (Basically from all around KL area). Today's repair is regarding the process to change iPhone screen.
Latest iPhones is using OLED technology screen instead of LCD screens that Apple have been fond of before. One of the primary differences between OLEDs and LCDs is that LCDs contain an LED backlight, and OLEDs do not. OLEDs are self-illuminating, so they have no backlight. This means LCDs are able to produce brighter images due to their powerful backlights. The light of an OLED display can be controlled on a pixel-by-pixel basis. OLED screen can provide better screen saturation and colour concentration. Feel free to contact us if u want to change iPhone screen.
Mr. Rajesh comes to our shop with his iPhone Xs Max that has a problem with the screen. He want to change iPhone screen because the screen is unusable. The display is terrible as there is nothing but a blank screen. We are giving him few choices of screen to replace with and he opted for the original OLED screen. The OLED screen comes with 6 month warranty and we have not yet received any complaints regarding this screen. Firstly, the device is dissembled and the battery connector is unplugged. Secondly, the screen is taken out and the ear speaker is transferred onto the new screen. Next, the screen is tested and had no problems, so we proceeded on assembling the device again. Then, the device is tested again for one last time and returned back to the owner.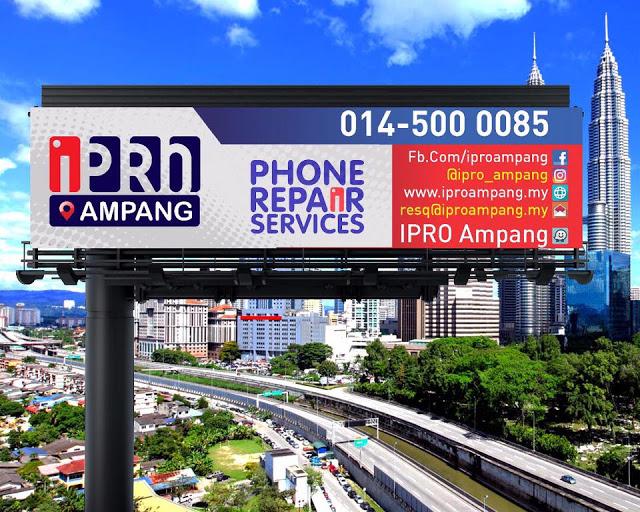 FOLLOW US TO GET THE CHEAPEST IPHONE IN THE MARKET:
Instagram: https://www.instagram.com/iproampang/ 
Telegram: https://t.me/iproampang
RELEVANT DEVICES THAT WE HAVE REPAIRED:
[ CLICK HERE ]
[ CLICK HERE ]