Howdy to our readers! Are you looking for a shop to repair your iPhone? We are more than capable to repair your iPhone battery, broken screen, motherboard problems, broken / crack backglass. In short, we are able to repair any problem regarding iPhone. We are located in Ampang and our shop location is easy to park. We have attended customers from Klang, Putrajaya, Cyberjaya and Wangsa Maju (Basically from all around KL area). Today's repair is regarding the process to change iPad screen.
You can operate and handle most iPhones using one hand, but you will need both hands for the iPad. The large screen of the iPad means you can see things large and clear without needing to zoom in. Also, you can watch movies and play games on a bigger screen. But, keep in my mind that iPad has a bigger screen which can easily absorb any impact. Always use screen protector and a casing if possible to protect the device better. You can avoid change iPad screen by using relevant protection as I have mentioned before.
We received two iPads today that has broken screen. The touch panel has to be replaced on both devices.
Ms. Salwani comes to our shop with her broken iPads that needs some fixing. She wants to change iPad screen quickly and we answered her inquisition. We ask her to be seated while we perform the repairs on her iPads. Firstly, the iPad is dissembled and the touch panel is removed. Secondly, we have to unplug the battery connector and proceed on dissembling the iPad. Next, the touch panel is replaced and the device is reassembled. Then, glue is applied to keep the iPad closed. Lastly, all of these steps are performed on the second iPad to replace the touch panel. In short, we are able to change both iPad screen within 1 hour and she is more than happy with our service.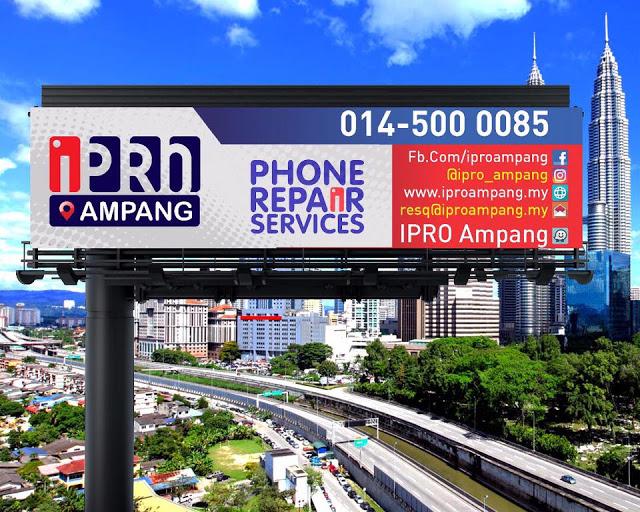 FOLLOW US TO GET THE CHEAPEST IPHONE IN THE MARKET:
Instagram: https://www.instagram.com/iproampang/ 
Telegram: https://t.me/iproampang
RELEVANT DEVICES THAT WE HAVE REPAIRED:
[ CLICK HERE ]
[ CLICK HERE ]