Howdy to our beloved readers. We are back again on article for this year. We sincerely hope that everybody is in pink of health thorough out the year. Do take extra precaution and stay safe during this Covid era. One more thing, we are operating every day except for Sunday. Today's repair is regarding the iPhone no service.
A "no service error" on your iPhone is a bad sign. This means your iPhone cannot connect to the service provider's network, resulting in your iPhone's internet not working. You are unable to check for new updates or make that important call. A no service error denotes that your device is unable to access your cellular network services likely because it's not getting any signal from the cellular network. There are many possible reasons as to why such an error occurs and either software or hardware aspects could be the underlying cause. It is also possible to repair a no service iPhone.
Ms. Sharifah comes to our shop with her iPhone 11 that has no line. The device is unable to detect any signal from a telco tower thus becoming no service. Usually this is caused by the motherboard, but we still need to diagnose the device first. Firstly, we have to dissemble the device and take the motherboard out. Secondly, the motherboard is diagnosed and we are able to identify the source of the problem. Next, we had to ask her to leave the device with us since repair involving motherboard will take some time. Then, there is one component that has to be replaced and another one is fixed by using a technique called "reball layer". Lastly, the device is reassembled and thoroughly tested before returning it to her. Last but not least, we contacted her to pick up the device and she was so happy with our service.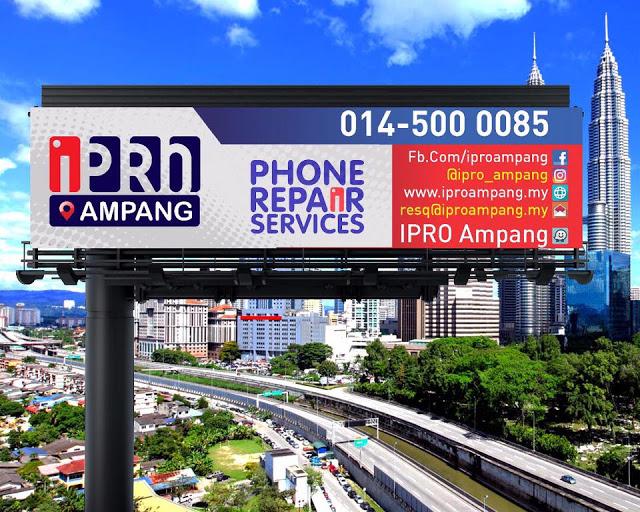 FOLLOW US TO GET THE CHEAPEST IPHONE IN THE MARKET:
Instagram: https://www.instagram.com/iproampang/ 
Telegram: https://t.me/iproampang
RELEVANT DEVICES THAT WE HAVE REPAIRED:
[ CLICK HERE ]
[ CLICK HERE ]