Howdy to our beloved readers. We are back again on article for this year. We sincerely hope that everybody is in pink of health thorough out the year. Do take extra precaution and stay safe during this Covid era. One more thing, we are operating every day except for Sunday.
Small cracks on most modern phones aren't usually what to be afraid of right away. That's because almost everything on the screen including the touch and visuals would still work. So, if the crack does not affect the operation of the phone, you may continue using it for a while before replacing it. Moreover, a phone with a cracked screen is at a much greater risk of shattering when accidentally dropped than an undamaged phone. So, although it may not seem like a big deal at first, even a tiny crack may lead to a shattered screen or device, making your phone useless.
Mr. Ramzul come to our shop with his cracked iPhone 11. The cracks is on the screen but the backglass is fine. We give him a few choices of screen that he can choose to replace with. He choose original screen that comes with 6 months of warranty. Moreover, we cover any problem related to screen for the warranty period. Firstly, we dissemble the device apart and removed the screen. Secondly, the screen was replaced including the ear piece from the old screen. Next, TruTone data is transferred from the old screen onto new screen. Then, we place the screen in the device and reassemble the device. Lastly, he is glad to replace the screen and completed the payment.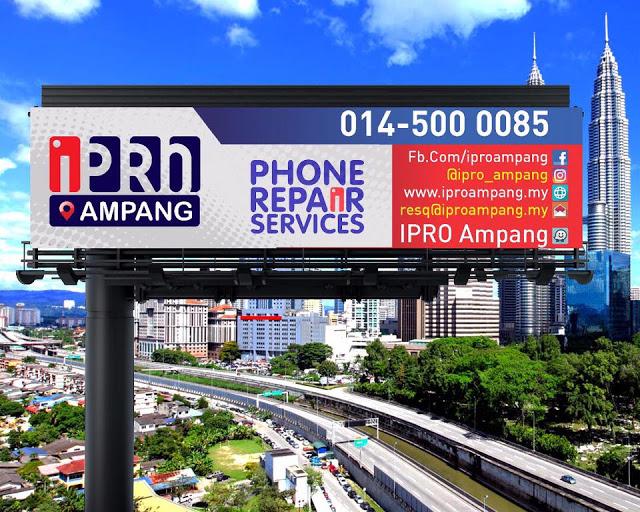 FOLLOW US TO GET THE CHEAPEST IPHONE IN THE MARKET:
Instagram: https://www.instagram.com/iproampang/ 
Telegram: https://t.me/iproampang
RELEVANT DEVICES THAT WE HAVE REPAIRED:
[ CLICK HERE ]
[ CLICK HERE ]