Repair iPhone 6s Plus Screen In KL
Howdy to our beloved readers. I am going to share a story regarding iPhone 6s Plus that has a cracked screen. The screen is shattered badly and needs to be replaced. We are located in Ampang for more than two years serving customers. Additionally, we provide solution for your problems with original and OEM replacement parts. We will require minimum 15 minutes to replace any components and up to 2 days for motherboard issues. Nonetheless, we will always try to give our best service at affordable prices.
Mr. Harold | iPhone 6s Plus user | The screen is shattered and needs to be replaced

Mr. Harold came to our shop with her iPhone 6s Plus that have problem. The device had a shattered screen and needs to be replaced. Furthermore, the glass from the screen might injure your finger. Water and dust can easily enter the device through the screen crack. We always suggest to our customers to replace the screen when it is cracked. Besides, we also provide glass replacement service. We are able to separate the glass from the screen and replace it. We have all the utilities needed to replace the glass. LCD screen requires 3-4 hours for the glass to be replaced. Next, OLED screen requires 3-4 days to complete the same process. We will always try to fix your device as soon as possible.
Firstly, we inspected the device components before dissembling it. The device was performing normally and had no problem. Then, we dissemble the device and removed the screen. We placed the screen onto a machine to remove the glass. The glass had been removed and ready to be installed new glass. We place the screen and glass together onto a vacuum machine. The vacuum machine will remove any air or dust. Once it's done, the glass has been installed onto the screen successfully. Next, we reassembled the device and tested the screen functionality. The screen was performing with no problem. Hence, we returned the device back to him. He was more than happy to use his device again. Lastly, we were able to repair this device within 4 hours.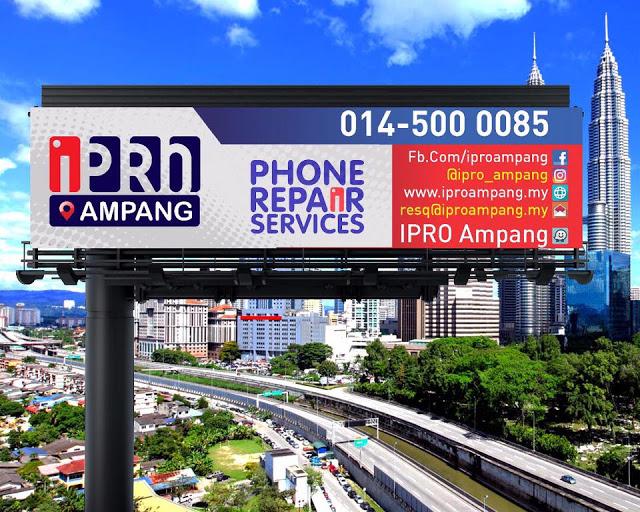 FOLLOW US TO GET THE CHEAPEST IPHONE IN THE MARKET:
Instagram: https://www.instagram.com/iproampang/ 
Telegram: https://t.me/iproampang
RELEVANT DEVICES THAT WE HAVE REPAIRED:
[ CLICK HERE ]
[ CLICK HERE ]