Howdy to our beloved readers. We are back again on article for this year. We sincerely hope that everybody is in pink of health thorough out the year. Do take extra precaution and stay safe during this Covid era. One more thing, we are operating every day except for Sunday. Today's repair is regarding the iPhone screen and battery.
A cracked screen leaves your phone vulnerable to damage caused by tiny particles that can easily penetrate the cracks and reach your phone's essential and delicate inner parts. The cracks cause a visual obstruction, leading to the potential for eyestrain. Finger oils, dust, and debris will work their way into the cracks and further damage the screen and functionality. Broken glass or acrylic can have sharp edges which could put you at risk of slicing your fingers or hands.
Mr. Aiman comes to our shop with his iPhone X that has problems. The problem is the screen is cracked and the battery is draining fast. For a start, he wanted to repair both of these problems and we gave him the replacement quotation. Afterwards, we ask him to be seated while we repair the iPhone screen and battery. Firstly, the device is dissembled to remove the connection from the battery. Secondly, the screen is removed and all the components is transferred onto the new screen. Meanwhile, the TruTone feature is transferred from the old screen onto the new screen. Next, the battery is replaced and the battery health feature is preserved. Lastly, he is happy with our quick service and left the shop happily.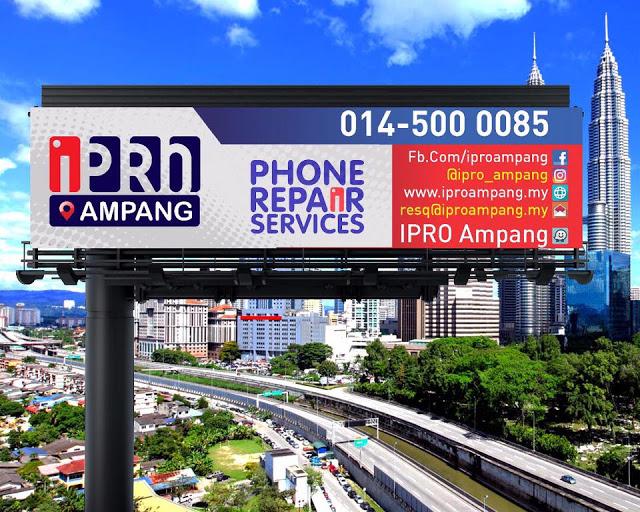 FOLLOW US TO GET THE CHEAPEST IPHONE IN THE MARKET:
Instagram: https://www.instagram.com/iproampang/ 
Telegram: https://t.me/iproampang
RELEVANT DEVICES THAT WE HAVE REPAIRED:
[ CLICK HERE ]
[ CLICK HERE ]