Howdy to our readers! Are you looking for a shop to repair your iPhone? We are more than capable to repair your iPhone battery, broken screen, motherboard problems, broken / crack backglass. In short, we are able to repair any problem regarding iPhone. We are located in Ampang and our shop location is easy to park. We have attended customers from Klang, Putrajaya, Cyberjaya and Wangsa Maju (Basically from all around KL area). Today's repair is regarding the process to change ipad air screen.
iPad Air screen
iPads are among the popular devices within the Apple eco system. Apple has brought out some upgrades on the iPad model since it has begun. There are iPad air and iPad Pro which both is way more powerful than their predecessor. Both of these iPad comes with a slim bezel on the screen. This makes the screen to body ratio better thus people will like it even more. Truth to be told, this is exactly the same as iPhone X first started with the slim bezel screen. Now, all latest iPhone models are using the slim bezel screen. Back to the iPad Air, the screen is 10.9 inch LCD but has liquid retina technology. Nevertheless, the screen is one of the best selling point for iPad air. Lastly, feel free to contact us to inquire or request to change iPad air screen to us.

Change iPad Air screen
Ms. Sarah comes to our shop with her shattered iPad Air. She looks devastated as the iPad was recently shattered on the same day. She wanted to change iPad Air screen ASAP, luckily she has contacted us beforehand and we have ordered the screen. Additionally, she chooses an original screen which comes with 1 month warranty. As soon as she arrives, she left the iPad with us for 2 hours and comes back later to pick it up. So let's get into the process to change iPad air screen. Firstly, the device is dissembled and battery connector is disconnected. Second, the screen is taken out and new original screen is installed.
The process to change iPad Air screen is rather simple. Then, the iPad is reassembled and the screen is fully tested. Lastly, we are so happy to return the iPad to her as she was so ecstatic to receive the iPad.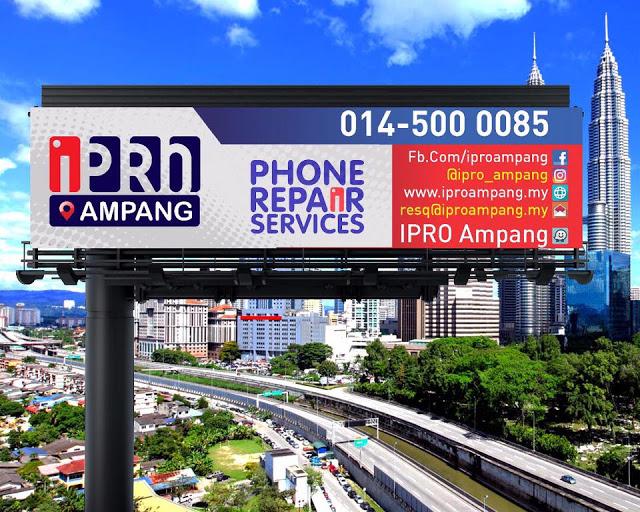 FOLLOW US TO GET THE CHEAPEST IPHONE IN THE MARKET:
Instagram: https://www.instagram.com/iproampang/ 
Telegram: https://t.me/iproampang
RELEVANT DEVICES THAT WE HAVE REPAIRED:
[ CLICK HERE ]
[ CLICK HERE ]