Howdy to our readers! Are you looking for a shop to repair your iPhone? We are more than capable to repair your iPhone battery, broken screen, motherboard problems, broken / crack backglass. In short, we are able to repair any problem regarding iPhone. We are located in Ampang and our shop location is easy to park. We have attended customers from Klang, Putrajaya, Cyberjaya and Wangsa Maju (Basically from all around KL area). Today's repair is regarding the process to repair iPhone motherboard.
iPhone stuck Apple logo
It's rare for an iPhone to have a serious issue starting up, but it can happen. For example, you might be trying to restore an iPhone from a backup or migrate data from a different iOS device, and your iPhone inexplicably gets stuck on the Apple logo. If you want to repair iPhone stuck Apple logo, forcing it to restart can flush out bad data and give the phone a second chance to restart normally. Additionally, if you want to repair iPhone motherboard, it is suggestable to go to the nearest repair centre or to us. While it's not likely to resolve the problem, this troubleshooting step has a chance of getting your phone past the logo screen and it buys you additional time to see if the iPhone will eventually leave the logo screen on its own without additional steps.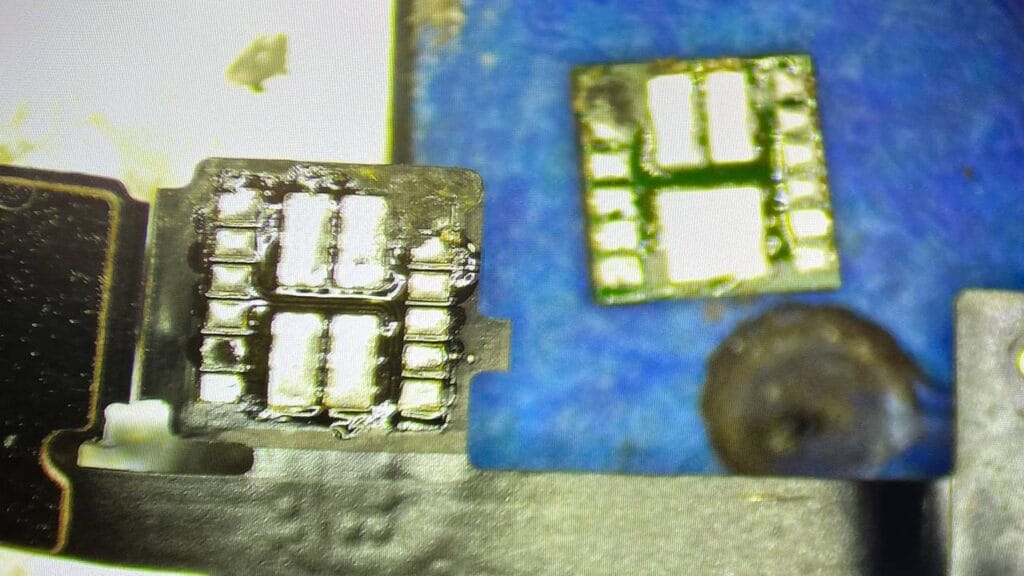 The process to repair iPhone motherboard
Today on 17th November, Mr. Adib wants us to repair his iPhone that is stuck at Apple logo. Now, this problem might be caused by internal components or motherboard. Nevertheless, before we repair iPhone motherboard, we have to fully diagnose the device. Therefore, the device is dissembled as the battery connector is removed after. Secondly, the internal component is fully diagnosed but the problem is not found. Next, we move on to diagnose the motherboard which among the suspects for this problem. The good this is that the problem is caused by the motherboard, but it will cost him extra and might take up to 3 days to be fixed.
Then, the motherboard is taken out and placed on the microscope. Throughout diagnose, we are able to detect some corrosion on the proximity sensor. We have removed the corrosion using a technique called reball and the motherboard is installed back onto the iPhone. Thus, we have successfully repair iPhone motherboard and the device is returned back to her.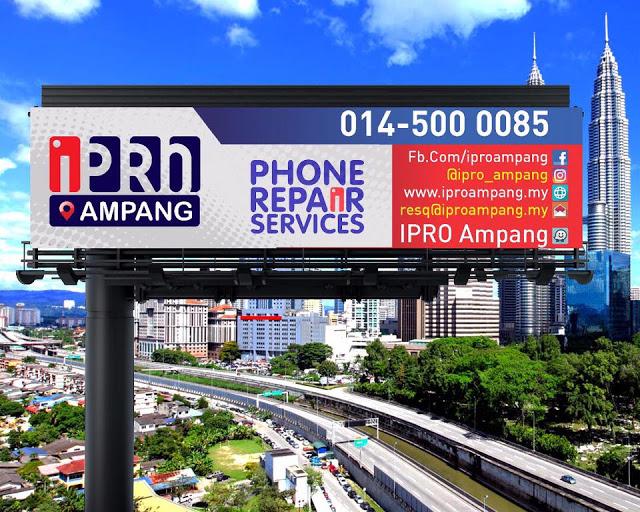 FOLLOW US TO GET THE CHEAPEST IPHONE IN THE MARKET:
Instagram: https://www.instagram.com/iproampang/ 
Telegram: https://t.me/iproampang
RELEVANT DEVICES THAT WE HAVE REPAIRED:
[ CLICK HERE ]
[ CLICK HERE ]