PAIRING YOUR APPLE WATCH TO YOUR IPHONE
So for today's article, I would like to further explain about the Apple Watch. To those who have just gotten yourself an Apple Watch, you have come to the right place. You would probably looking for information on how to set up your Apple Watch and start pairing to your iPhone. This article will guide you along about the process of setting up before you can wrap it around your wrist an you are good to go. This article will explain as detail as possible for easier understanding of what to do. The process of setting up is somewhat the same for different generations of the Apple Watch – Series 1, Series 2, Series 3 and Series 4.
You are given two straps that are different in size for you to choose which one suits you the best on your wrist. So, let's talk about how you can pair your Apple Watch with your iPhone. First things first, you can turn your Apple Watch by press and hold the button on your right-hand side of the Apple Watch, the long button that is well-nigh sank into the body of the watch. Next, you can start to pair those two devices by tapping "Start Pairing" on your Apple Watch and Apple Watch app that is available on your home screen of your iPhone. Take note that laying your Apple Watch on a flat surface is much easier for an automatic sync with your iPhone.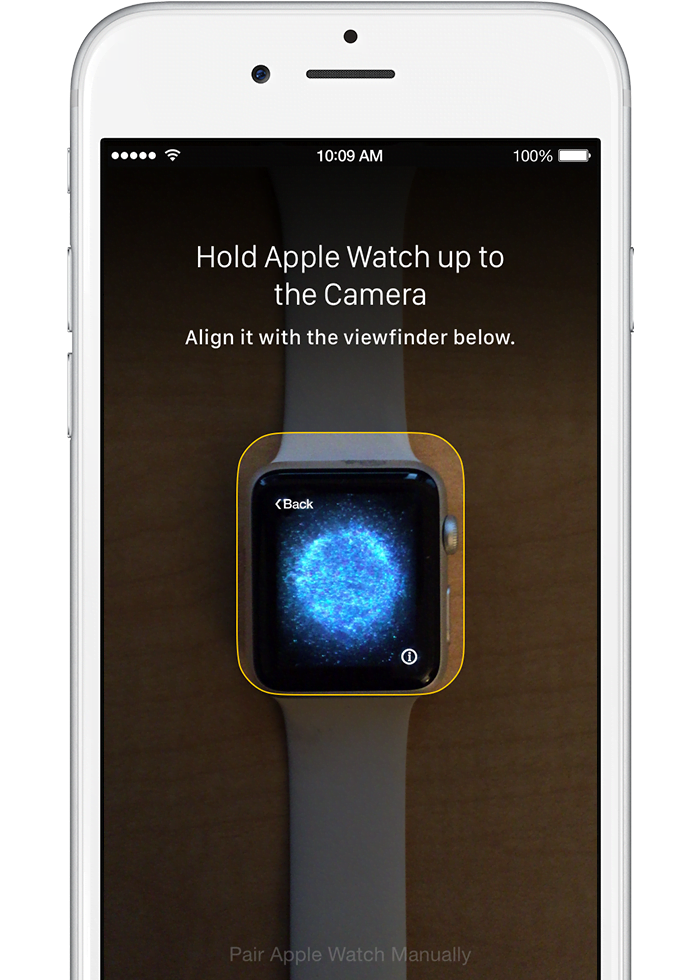 SAFETY FEATURES ON APPLE WATCH
The setup on your Apple Watch is almost the same as setting up your iPhone, which you have to choose what language and also your country/region you're in. After selected those requirements, your Apple Watch should display an animation that you have to scan by using your iPhone and the animation should be within the square frame for pairing. You are also required to choose which hand you will be wearing the watch but do not worry as you can change this on Settings later on on your iPhone app.
This is to display when you raise your wrist to look at the time and the Apple Watch will show in an instance To put your Apple Watch in the safest mode you can get is that you can set a password either a 4-digit or 10-digit, so that people will not be able to wear it in case the Apple Watch is stolen or if you misplaced it.
CUSTOMISING YOUR HOME SCREEN
The Apple Watch is installed with sensors that detects when it is taken off your wrist, and if you put it back on, in order for you to use it again you will have to enter the passcode to access it. You can also choose to unlock it when you unlock your iPhone (as long as you are wearing it on your wrist).. The apps that will be downloaded on your Apple Watch will be linear to your apps on your iPhone, or you can skip this step for a quicker setting up process. For your information, apps that is laid at your home screen on your Apple Watch is going to be separated into two groups, which are initial apps from Apple such as Photos, Messages, etc and the other apps are the apps from third-parties or other developers.
You can rearrange the position of the apps by tapping and holding the particular apps until they jiggle and freely move them to the position you want. The easiest way of organising your apps on your Apple Watch is by using the Apple Watch app on your iPhone. This is because you can figure out your own layout. Once you are done you can click at the icon located at your at your top-left and in a few moments after you have completed your layout, it will appear on your Apple Watch.