iPhone 11 Backglass Crack Repair In KL
Howdy to our beloved readers! I would like to share a story about iPhone 11 that has cracked backglass.The problem is caused by dropping the device onto tar road. Our shop is located in Ampang and we have been here for more than 2 years! We provide solutions for your device problems with original and OEM replacement parts. The duration for replacing device components usually takes around 30 minutes and repairing motherboard around 1-3 days. Repairs regarding the motherboard takes longer time because the process is delicate.
Ms. Janett ; iPhone 11 user ; The device's backglass is cracked on the upper part.
Ms. Janett came to our shop with her iPhone Xs that has that has cracked backglass. The crack is mostly on the upper side of the backglass. The crack might damage your fingers or even allow water to enter into the device. We told him that the backglass replacement process might take up to 2 hours. This is because the process is complex and we need to be careful handling the device. Firstly, our technician inspected the device's component and everything was performing fine. Next, we use an all in one multifunctional laser machine that separates the backglass panel from the frame. The laser will pulverize only the glue underneath the glass. Afterwards, we pry off the glass from the frame carefully without damaging the wireless charger on the back. After that, we cleaned the frame to remove any residue of the glass. Sequentially, we placed a new backglass on the frame and glued it together. We left the device to dry off under UV ray and the backglass is completely replaced. Lastly, we returned the device back to her and she was glad to see the new backglass.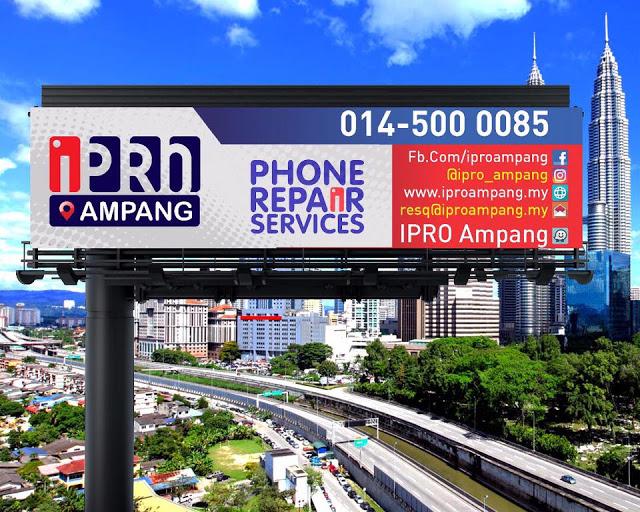 iPRO AMPANG KUALA LUMPUR
Hotline: Tekan untuk telefon (0196000508) | Tekan untuk WhatsApp
Facebook: IPRO – Mobile Fix Ampang KL
Instagram: https://www.instagram.com/ipro_ampang_mobilefix/
Website: https://www.iproampang.com.my/
FOLLOW US TO GET THE CHEAPEST IPHONE IN THE MARKET:
Instagram: https://www.instagram.com/iproampang/ 
Telegram: https://t.me/iproampang
RELEVANT DEVICES THAT WE HAVE REPAIRED:
[ CLICK HERE ]
[ CLICK HERE ]