iPhone 6 Screen Cannot Touch Repair At iPro Ampang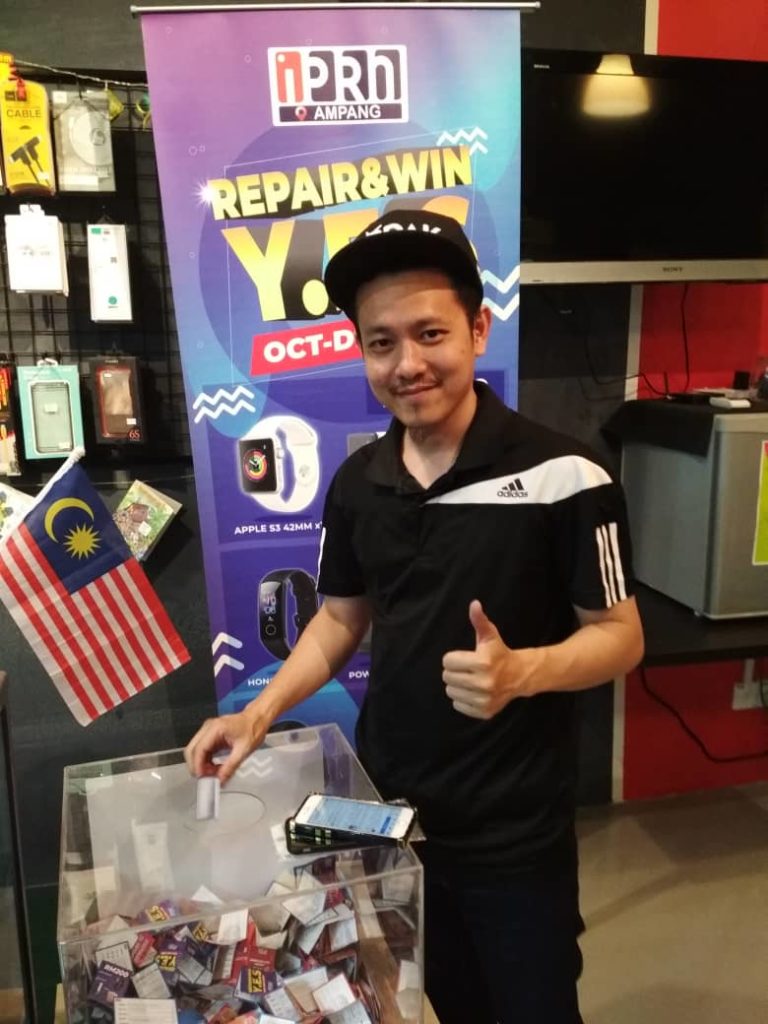 Get RM10 DISCOUNT + FREE USB CABLE!
Get DISCOUNT and FREE GIFT by
SCREENSHOT THIS and SHOW IT TO US!
Get the discount Now! Will be close anytime from now.
Mr Faiz came to our shop with his iPhone 6 that has a problem. The problem was the screen wasn't able to detect any input from the user. Screen are made of two parts, touch panel and LCD. We tried to re-plugging the touch panel connector to the motherboard. Unfortunately, it did not fix the problem. Our technician inspected his iPhone to find out the source of his screen's problem. We found out that the touch panel was damaged and not functioning. The touch panel cannot be replaced separately without the LCD. We suggested to him to replace the screen and he agreed to it. The screen replacement took around 15 minutes and everything was working perfectly fine. He was really glad to see his iPhone's screen functioning again. He also joined our lucky draw contest and stand a chance to win an Apple Watch Series 3.
KEDAI REPAIR iPHONE MURAH DAN BERKUALITI | iPRO AMPANG KUALA LUMPUR
Hotline: Tekan untuk telefon (0196000508) | Tekan untuk WhatsApp
Facebook: IPRO – Mobile Fix Ampang KL
Instagram: @ipro_ampang
Website: https://www.iproampang.com.my/
Lokasi:
iPro Ampang
8, 1st Floor,Jalan 1/67B Off, Jalan Mengkudu, Desa Pahlawan Ampang, Kuala Lumpur