iPhone 6 Screen Crack Repair At iPro Ampang KL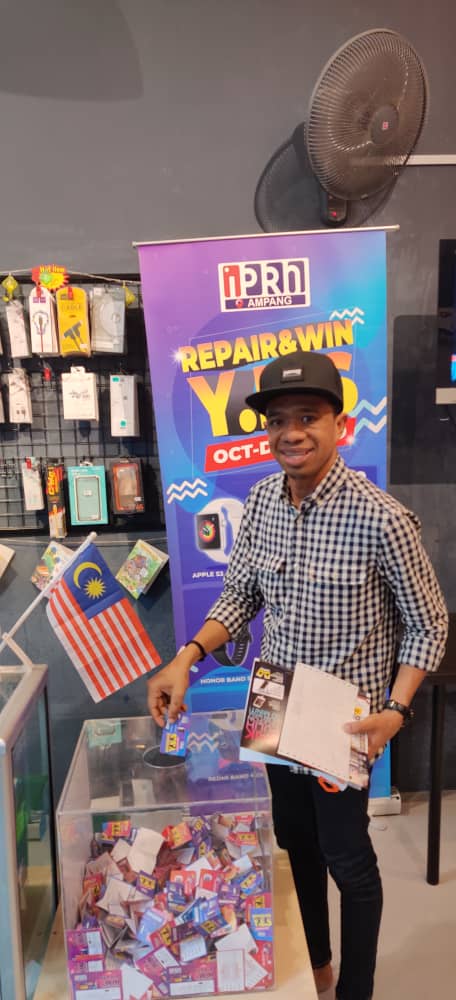 Get RM10 DISCOUNT + FREE USB CABLE!
Get DISCOUNT and FREE GIFT by
SCREENSHOT THIS and SHOW IT TO US!
Get the discount Now! Will be close anytime from now.
Mr Nas came to our shop with his iPhone 6 that has a cracked screen. Our technician inspected his iPhone and found out that there might be an issue with his housing but none the less it was an uncertain problem. We proceeded replacing his screen and told him that there was an issue with his housing. The issue was that there was a dent on his iPhone's housing which might prevent the screen to be placed back into the housing. He acknowledged the problem and we completed the screen replacement within 15 minutes. The screen was working just fine but the screen was not able to be fitted into the housing. He agreed to replace his iPhone's housing because it was already in a bad condition. We completed the housing replacement and the screen was able to fit into housing with no problem. He was glad that he came to us for replacing his screen with us because we told him the problem about his housing before replacing his screen. We will provide our best service to all our of customers and we will continue provide a better service in the future. Thank you for trusting us with your smart device and please continue to support us in the future.
KEDAI REPAIR iPHONE MURAH DAN BERKUALITI | iPRO AMPANG KUALA LUMPUR
Hotline: Tekan untuk telefon (0196000508) | Tekan untuk WhatsApp
Facebook: IPRO – Mobile Fix Ampang KL
Instagram: @ipro_ampang
Website: https://www.iproampang.com.my/
Lokasi:
iPro Ampang
8, 1st Floor,Jalan 1/67B Off, Jalan Mengkudu, Desa Pahlawan Ampang, Kuala Lumpur