Get RM10 DISCOUNT + FREE USB CABLE!
Get DISCOUNT and FREE GIFT by
SCREENSHOT THIS and SHOW IT TO US!
Get the discount Now! Will be close anytime from now.
Our customer was having a problem with the iPhone 6. The customer claimed that the screen is cracked and insisted our help to replace it with the new one. Our skillful technician checked the device and then proceed to replace the iPhone 6 screen with the new one. After the replacement, our technician did several tests to ensured the LCD working fine as expected. The iPhone 6 then returned to the customer and the customer was very glad and happy to get a great condition LCD for the iPhone 6.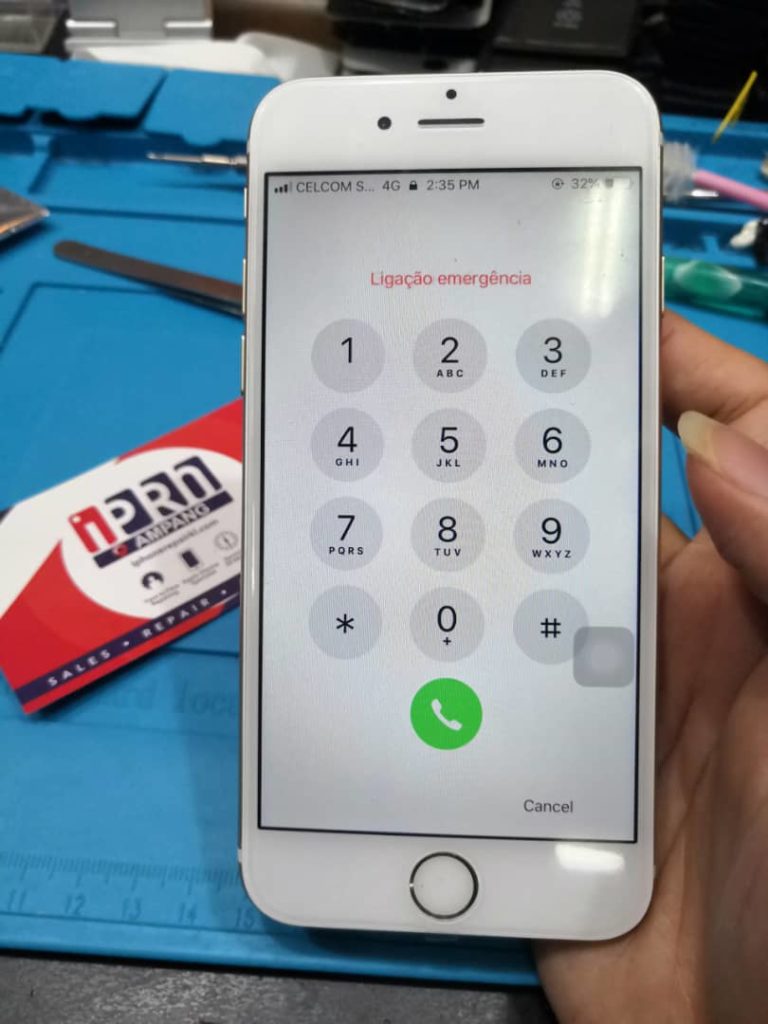 KEDAI REPAIR iPHONE MURAH DAN BERKUALITI | iPRO AMPANG KUALA LUMPUR
Hotline: Tekan untuk telefon (0196000508) | Tekan untuk WhatsApp
Facebook: IPRO – Mobile Fix Ampang KL
Instagram: @ipro_ampang
Website: https://www.iproampang.com.my/
Lokasi:
iPro Ampang
8, 1st Floor,Jalan 1/67B Off, Jalan Mengkudu, Desa Pahlawan Ampang, Kuala Lumpur
Article Link : https://www.iproampang.com.my/?p=2317&preview=true