iPhone X Screen Crack Replacement At iPro Ampang
iPhone X uses OLED technology, Organic Light Emitting Diode which is different from LED technology. The main difference between an LED and OLED screen is that the pixels of an OLED screen are self-illuminating, whereas the LED are used to light an LCD display. OLED screen features a wider viewing angle than do LED screens. With OLED, the colors do not get washed out when viewers watch from extreme angles. In short, with an OLED display you will get a deeper black and more vibrant colours.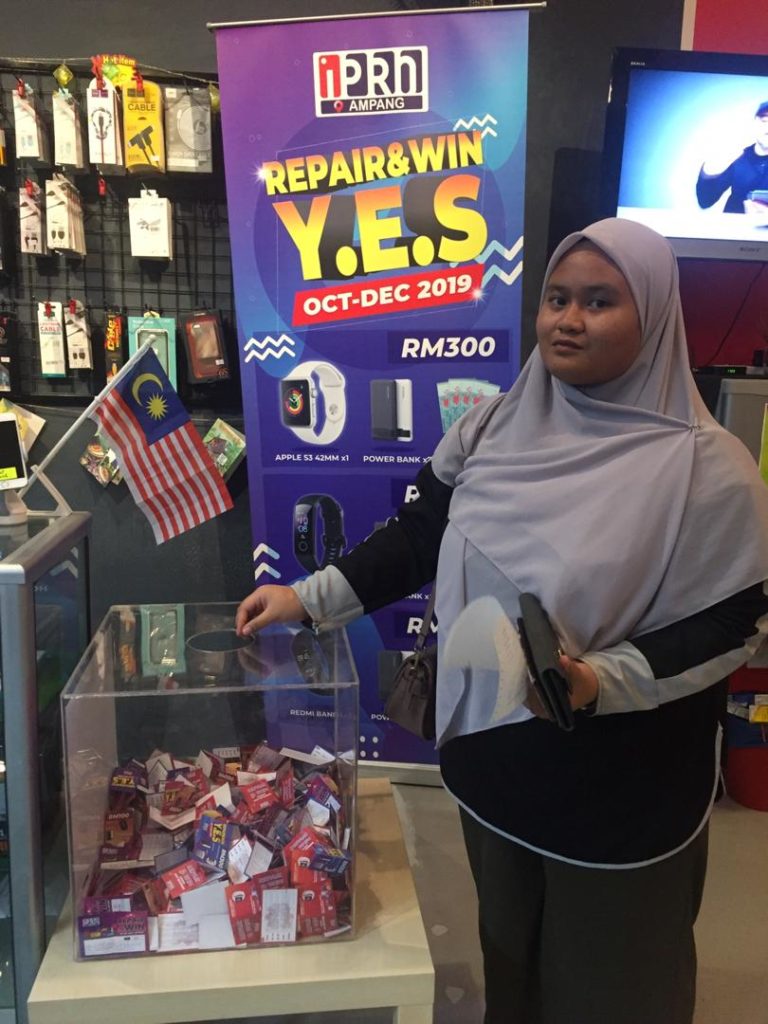 Ms. Nuri came to our shop with her iPhone X that has been cracked at the top notch area severely. She insisted she wants to replace the screen as soon as possible. Our technician inspected the iPhone first before replacing the screen. The iPhone did not have other problem except for the cracked screen. The replacement was completed within 30 minutes and she was very happy with her new OLED screen. She also joined our lucky draw contest which we are giving away a Apple Watch Series 3 and other prizes worth up to RM 2000 to be won.