Kedai Repair Phone Terbaik KL , Ampang.
Phone atau iPhone rosak biasanya, kita hantar balik ke kedai yang kita beli phone tersebut, Lepas tu kedai tersebut bagi sebutharga nak repair agak mahal dan tambah RM100 @ Rm200 dah boleh baru. Nak repair iphone/phone pulak kena tunggu sampai 2 hingga 3minggu baru siap repair.
Boleh ker kita hidup nak tunggu phone/iphone kita sampai berminggu-minggu.??
kalau anda sedang berada di KL dan mencari repair phone / iphone area KL terutama berdekatan dengan Ampang atau Sekitar Ampang Hilir, Kg Pandan, iPro Ampang  merupakan tempat repair atau baiki phone / iphone anda yang terbaik dari segi servis pantas, professional dan harga berpatutan.
Bayangkan repair LCD iphone mengambil masa 15-25minit sahaja siap repair face to face, Hebatkan
Bukan sahaja Ipro Ampang KL boleh repair phone / iphone sahaja. Ipad pun boleh repair juga, kalau ipad anda lcd atau touch screen pecah boleh la bawa ke kedai Ipro Ampang KL.
Bagi anda yang belum tahu, kami di IPRO AMPANG , alu-alukan anda dapatkan khidmat repair khas utk apa-apa jenis SMARTPHONE anda.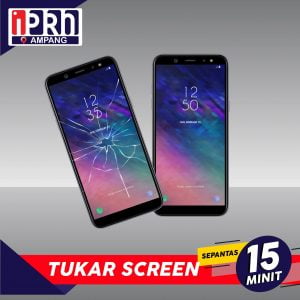 Bagaimana untuk hubungi kami?
Whatsapp : 0196000508
Whatsapp : whatsapp.iproampang.com.my
Instagram : @ipro_ampang
Untuk dapatkan servis perkhidmatan baiki gadget Face to Face dengan IPro Ampang boleh terus ke:
iPro Ampang – iPhone & Smartphone Repair
No. 8, Jln 1/76B off Jln Mengkudu, 
Ampang Hilir, 55000 Kuala Lumpur.
Waze : IPRO AMPANG
Landmark : Berdekatan Tasik Ampang Hilir, blkg Restoran Hari-Hari Datang.
.
Operation Hours : 10am-10pm (Everyday Open), 3pm-10pm (Friday)
0196000508 (admin)