Repair iPhone 12 Pro Max Backglass Crack In KL
Howdy to our beloved readers. I am going to share a story regarding iPhone 12 Pro Max that has cracked backglass. Furthermore, the backglass was shattered severely but luckily the camera lens wasn't. We are located in Ampang for more than two years serving customers. Additionally, we provide solution for your problems with original and OEM replacement parts. We require minimum 15 minutes to replace any components and up to 2 days for motherboard issues. Nonetheless, we will always try to give our best service at affordable prices.
Mr. Iyas | iPhone 12 Pro Max user | Cracked backlass replacement
The backglass has been replaced and look like braned ne
Mr. Iyas came to our shop with his iPhone 12 Pro Max that has cracked backglass. The backglass was shattered severely but luckily the camera lens wasn't. The backglass covers the back part of an iPhone or Apple devices. Even though the backglass is supposedly to be tough, but it is pretty fragile. Nonetheless the backglass can be replaced within 2 hours with delicate repairing. The backglass allows an Apple device to be wirelessly charged through the glass material. Nevertheless, you can always chat with us through social media to get latest information. Let's get into fixing the device and making this problem go away.
Firstly, we had to inspect the device and make sure everything is working fine. The crack is mostly on the upper side of the backglass. . We told her that the backglass replacement process might take up to 2 hours. This is because the process is complex and we need to be careful handling the device. Firstly, our technician inspected the device's component and everything was performing fine. Next, we use an all in one multifunctional laser machine that separates the backglass panel from the frame. The laser will pulverize only the glue underneath the glass. Afterwards, we pry off the glass from the frame carefully without damaging the wireless charger on the back. After that, we cleaned the frame to remove any residue of the glass. Sequentially, we placed a new backglass on the frame and glued it together.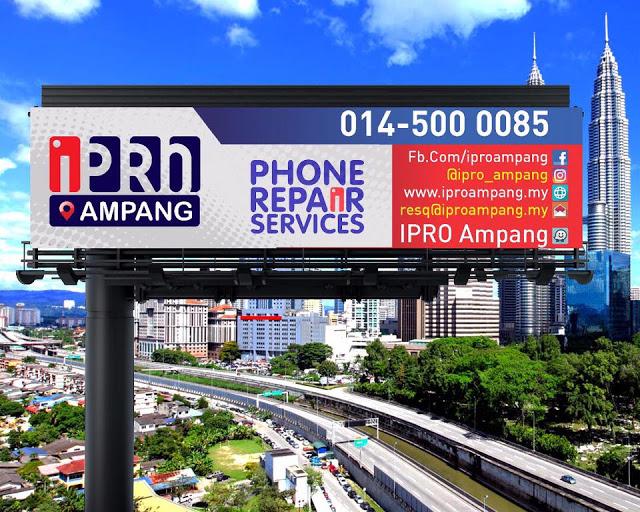 FOLLOW US TO GET THE CHEAPEST IPHONE IN THE MARKET:
Instagram: https://www.instagram.com/iproampang/ 
Telegram: https://t.me/iproampang
RELEVANT DEVICES THAT WE HAVE REPAIRED:
[ CLICK HERE ]
[ CLICK HERE ]