Repair iPhone X Screen Crack In KL
Howdy to our beloved readers. I am going to share a story regarding iPhone Xs that has cracked screen. Furthermore, the screen as totally unresponsive and unusable. We are located in Ampang for more than two years serving customers. Additionally, we provide solution for your problems with original and OEM replacement parts. We require minimum 15 minutes to replace any components and up to 2 days for motherboard issues. Nonetheless, we will always try to give our best service at affordable prices.
Mr. Iyas | iPhone X user | Cracked and dead pixel screen
Mr. Iyas came to our shop with his iPhone X that has cracked screen. The screen was severely damaged and there was no display. This is called dead pixel and it happens when the screen is damaged somehow. Most of the times the dead pixel is smaller and the screen is still usable. Dead pixels cannot be fixed and can only be replaced with a new screen.  Nevertheless, you can always chat with us through social media to get latest information. Let's get into fixing the device and making this problem go away.
Firstly, we had to inspect the device and make sure everything is working fine. After that, we proceeded on dissembling the device and removed the screen. All the components on the screen had to be transferred onto the new screen. We only replace the screen not including the components on it. Moreover, he opted for the OEM screen which comes with 1 month warranty. The warranty covers any problem related to the screen functionality including labor cost. Lastly, we reassembled the device and returned it to him. He was relived to use his device with a new screen. We are more than glad to help all of our customers facing problem with their device. In short, we were able to replace the screen within 15 minutes.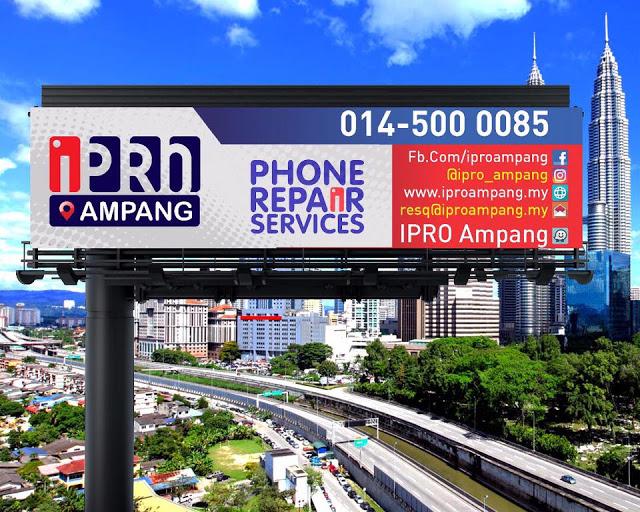 FOLLOW US TO GET THE CHEAPEST IPHONE IN THE MARKET:
Instagram: https://www.instagram.com/iproampang/ 
Telegram: https://t.me/iproampang
RELEVANT DEVICES THAT WE HAVE REPAIRED:
[ CLICK HERE ]
[ CLICK HERE ]