iPhone LCD Screen Repair In KL
Good day to our beloved readers! I'm going to share a story about iPhone 8 Plus with cracked screen. The screen is cracked on top and bottom area. Our shop is located in Ampang and we have been here for more than 2 years! We provide solutions for your device problems with original and OEM replacement parts. The duration for replacing device components usually takes around 30 minutes and repairing motherboard around 1-3 days. Repairs regarding the motherboard takes longer time because the process is delicate.
Mr. Syarif; iPhone 8 Plus user; The screen was cracked badly and some part of the screen is chipped off
Mr. Ahmad came to our shop with his iPhone 8 Plus that has cracked screen. He was worried the glass from the screen might injure his fingers. He decided to replace his cracked screen with OEM screen. OEM screen comes with one year warranty and we provide free workman ship. Firstly, we inspected the device's components to find any faulty components. All components are working fine and we proceeded on repairing the device. Next, we dissemble the device and removed the screen. We had to transfer all the components on the old screen onto the new screen. Lastly, we inspected the device again to make sure everything is working fine before returning the device to him. In short, we were able to repair device within 30 minutes and he was happy with our service.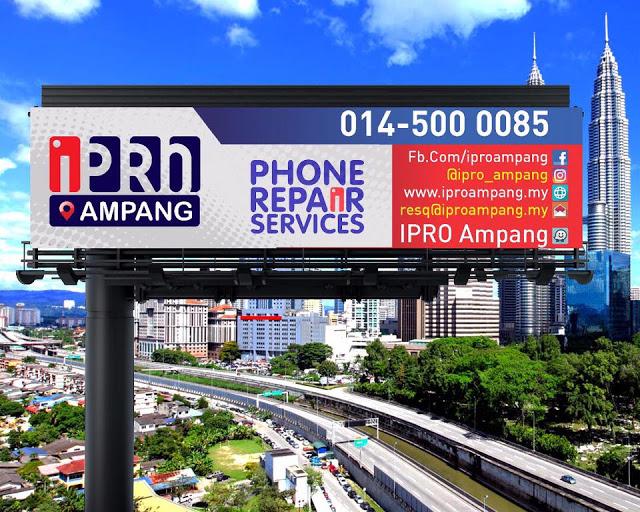 iPRO AMPANG KUALA LUMPUR
Hotline: Tekan untuk telefon (0196000508) | Tekan untuk WhatsApp
Facebook: IPRO – Mobile Fix Ampang KL
Instagram: https://www.instagram.com/ipro_ampang_mobilefix/
Website: https://www.iproampang.com.my/
FOLLOW US TO GET THE CHEAPEST IPHONE IN THE MARKET:
Instagram: https://www.instagram.com/iproampang/ 
Telegram: https://t.me/iproampang
RELEVANT DEVICES THAT WE HAVE REPAIRED:
[ CLICK HERE ]
[ CLICK HERE ]