Howdy to our readers! Are you looking for a shop to repair your iPhone? We are more than capable to repair your iPhone battery, broken screen, motherboard problems, broken / crack backglass. In short, we are able to repair any problem regarding iPhone. We are located in Ampang and our shop location is easy to park. We have attended customers from Klang, Putrajaya, Cyberjaya and Wangsa Maju (Basically from all around KL area). Today's repair is regarding the process to repair iPad cannot on.
iPad cannot on
The most common reason for an iPad not to turn on is a dead battery. But the problem could be more serious than that, including corrupted software or a hardware issue. A dead battery could be the reason why your iPad is not turning on, even when plugged in. Failing batteries display a "low battery" indicator but a completely dead battery does not respond until there is enough power to allow it to function. A black iPad screen may also indicate a software crash, which can usually be fixed by forcing it to restart. Usually, we repair iPad cannot on within 30 minutes if the problem is related to the battery.
We received an iPad Air that cannot be turned on from Ms. Adzira. The problem is simple but we have to identify the source of the problem. She is asked to be seated while we diagnose the iPad and proceed to repair iPad cannot on. Firstly, the device is dissembled and we tested the battery because it is the main suspect for this problem. The battery is dead and cannot hold any electrical charges anymore. Secondly, the battery is replaced and fully tested before the device is reassembled. Lastly, she is so glad to be able to use the iPad again. In short, we are able to diagnose the problem and repair iPad cannot on within 30 minutes.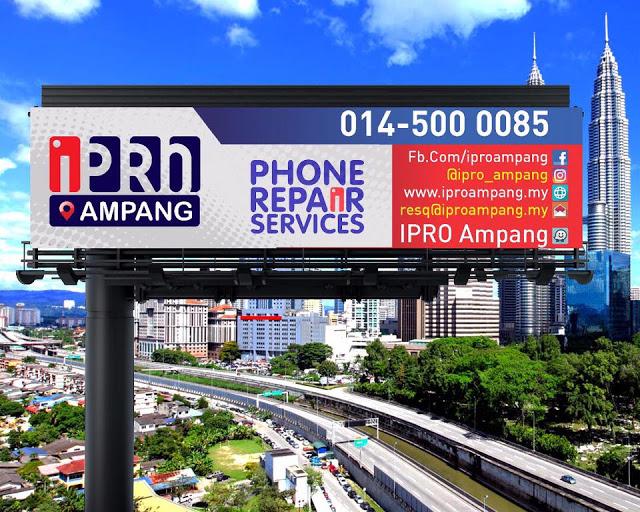 FOLLOW US TO GET THE CHEAPEST IPHONE IN THE MARKET:
Instagram: https://www.instagram.com/iproampang/ 
Telegram: https://t.me/iproampang
RELEVANT DEVICES THAT WE HAVE REPAIRED:
[ CLICK HERE ]
[ CLICK HERE ]