Howdy to our readers! Are you looking for a shop to repair your iPhone? We are more than capable to repair your iPhone battery, broken screen, motherboard problems, broken / crack backglass. In short, we are able to repair any problem regarding iPhone. We are located in Ampang and our shop location is easy to park. We have attended customers from Klang, Putrajaya, Cyberjaya and Wangsa Maju (Basically from all around KL area). Today's repair is regarding the process to replace iPhone plugin.
Get RM10 DISCOUNT + FREE USB CABLE!
Get DISCOUNT and FREE GIFT by
SCREENSHOT THIS and SHOW IT TO US!
Get the discount Now! Will be close anytime from now.
What is a plugin ?
Plugin is the component that allows your device to be charged, connects your speaker to the motherboard and in older models, audio jack. Basically it is located at the bottom of the device and also known as charging port. The charging port is connected to the motherboard through the plugin. If you are unable or cannot charge the iPhone, iPhone speaker is not working, the plugin might cause the problem. Moreover, the process to replace iPhone plugin is simple and only require 15 minutes to be replaced.
Mr. Dayat comes to our shop with his iPhone 13 pro that has been dropped into pool. The water has damaged the device and the iPhone cannot be charged currently. At this point, we are suspecting the plugin is causing the issue. Firstly, the iPhone is dissembled and every component is tested. In short, the plugin is malfunctioning and we have to replace iPhone plugin. He agrees to it and proceeded on waiting at the waiting area. Additionally, beverages are provided at the waiting area. Secondly, the faulty plugin is removed and replaced with a new one. Next, the device is reassembled and tested before returning it back to him.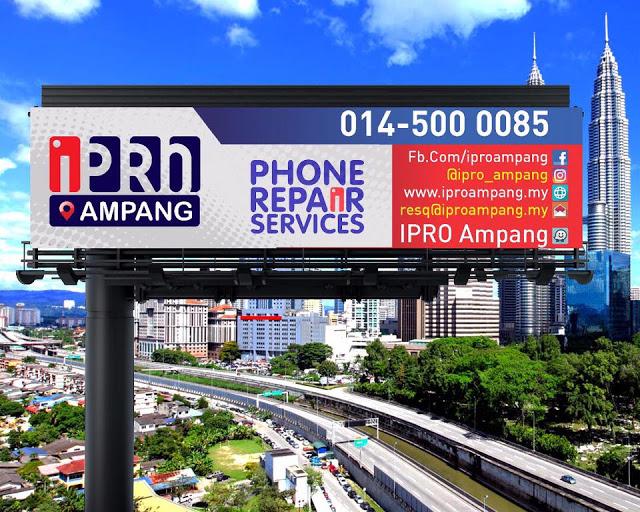 FOLLOW US TO GET THE CHEAPEST IPHONE IN THE MARKET:
Instagram: https://www.instagram.com/iproampang/ 
Telegram: https://t.me/iproampang
RELEVANT DEVICES THAT WE HAVE REPAIRED:
[ CLICK HERE ]
[ CLICK HERE ]