Howdy to our readers! Are you looking for a shop to repair your iPhone? We are more than capable to repair your iPhone battery, broken screen, motherboard problems, broken / crack backglass. In short, we are able to repair any problem regarding iPhone. We are located in Ampang and our shop location is easy to park. We have attended customers from Klang, Putrajaya, Cyberjaya and Wangsa Maju (Basically from all around KL area). Today's repair is regarding the process to repair iPhone water damage.
Water Damage iPhone
But there's no need to panic just yet—there's a good chance that your water-damaged iPhone can be repaired. Once your phone has gotten wet, it's critical not to charge it or put it in rice in a misguided attempt to dry it out. Instead, simply turn off your iPhone and wait for at least 48 hours, however, 72 hours is better. And, if you can wait a week, then there's going to be an even higher chance that all of the water will be gone. If water gets into your iPhone's Lightning port (the charging port), it can cause corrosion and prevent your iPhone from being able to charge at all. Nevertheless, if you cannot wait and you are in a hurry to repair iPhone water damage, just come to iPro Ampang.
Repair iPhone Water damage
Repair iPhone water damage is challenging because everything has to be diagnosed. The water can easily penetrate any component of the iPhone. Thus, a thorough diagnose has to be done in order for us to identify the problem. Ms. Aisyah comes to our shop with her iPhone X that cannot be turned on. She dropped the iPhone into a pool and since then, the device is rendered useless. Nonetheless, we told her regarding the risk of repairing a water damaged device and she agreed to it. This iPhone holds sensitive data for her company and thus, she wants to repair iPhone water damage no matter what.
Firstly, the device is dissembled in order for us to diagnose the internal components such as battery, screen, camera etc. The problem is related to the screen as the screen has blacked out and everything else seems fine. Secondly, we proceed on replacing the screen and the device is able to be turned on again. Then, we continue to diagnose the device thoroughly to make sure no stone is left unturned. Later, we come to a conclusion that device has no other problems and returned it back to her.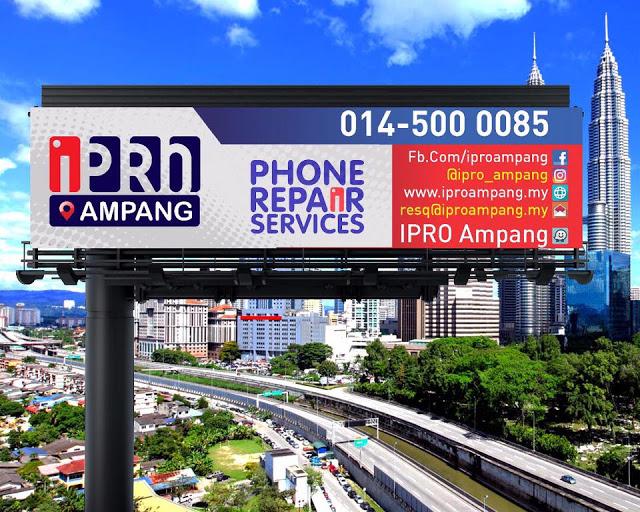 FOLLOW US TO GET THE CHEAPEST IPHONE IN THE MARKET:
Instagram: https://www.instagram.com/iproampang/ 
Telegram: https://t.me/iproampang
RELEVANT DEVICES THAT WE HAVE REPAIRED:
[ CLICK HERE ]
[ CLICK HERE ]