Repair iPhone Xs Face ID In KL
Howdy to our beloved readers. I am going to share a story regarding iPhone Xs that has a problem with the Face ID. The face ID is rendered useless due to faulty front camera. We are located in Ampang for more than two years serving customers. Additionally, we provide solution for your problems with original and OEM replacement parts. We will require minimum 15 minutes to replace any components and up to 2 days for motherboard issues. Nonetheless, we will always try to give our best service at affordable prices.
Mr. Haris | iPhone Xs user | The face ID and front camera cannot be used
Mr. Harold came to our shop with her iPhone Xs that have a problem. The device is unable to be unlocked with face ID. Additionally, the front camera is unable to be used. The front camera and proximity sensor work together to make the Face ID works. Unfortunately, once the front camera is broken, it goes together with the Face ID. Face ID allows a user to unlock their iPhone, or make Apple Pay transactions, merely by looking at the phone's front-facing TrueDepth camera. Face ID uses infrared to scan your face, so it works in low lighting conditions and in the dark. The front camera is considered as fragile due to Face ID.
Firstly, we tested all the component functionality before repairing the front camera. There was no problem found besides the Face ID. Secondly, we removed the front camera gently. Next, we replaced the front camera and reassembled the device. The trick to fix the face ID is to restore the device after installing a new front camera. In short, the Face ID is fixed once the device is restored. Later, we tested the device and the Face ID was working fine. Nonetheless, we were able to fix the Face ID within 1 hour. Hence, we returned the device back to him. He was more than happy to use his device again.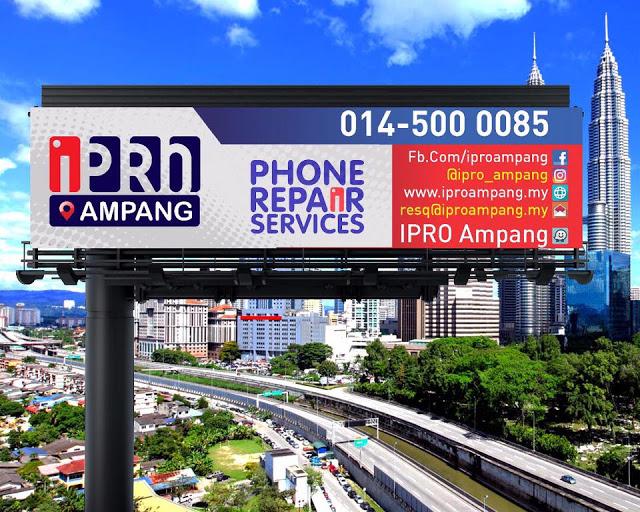 FOLLOW US TO GET THE CHEAPEST IPHONE IN THE MARKET:
Instagram: https://www.instagram.com/iproampang/ 
Telegram: https://t.me/iproampang
RELEVANT DEVICES THAT WE HAVE REPAIRED:
[ CLICK HERE ]
[ CLICK HERE ]