iOS 16.3 is now available to be downloaded in Malaysia after the beta released for more than a month. There has been numerous complaints regarding iPhone screens problem. This problems mainly affects iPhone 13 Pro series and iPhone 14 Pro series. Though the problem is not addressed as hardware issue, users has been waiting for an software update ever since. The update that supposedly has the fix for the screen problem is on the iOS 16.3.
This update has been on the beta testing phase for a long time, so we hope it does fix the screen issues. Next, Apple has included in the update which will fix several bugs and security issues. This new iOS update is mainly released to fix the screen issues for some iPhone users. The update size is around 500 MB, so it will not take a long time to download. The new iOS 16.3 update also includes Security Keys for Apple ID and Data Protection for iCloud.Please use WiFi connection for the update to download to make sure there is no problem with the download.
You can update the latest iOS manually by going to the Settings > General > Software Update.
The rumours that started with iPhone screen problems, ended up as confirmed software problem. It is one of the hot topics in any online discussion forum such as Facebook platform. Still there is numerous users having this problem. iPhone screen with green lines and just vertical or horizontal lines were being uploaded by users everyday onto the forum. Most of the forum users advises to wait for Apple software update before resolving to any form of action. We hope this new iOS 16.3 update will fix the screen problem.
We also provide service to update and restore iPhone for users facing difficulties through the software update phase. iOS update will take around 20 to 30 minutes only. Meanwhile restoring iOS will take up to 1 hour depending on the iPhone memory usage.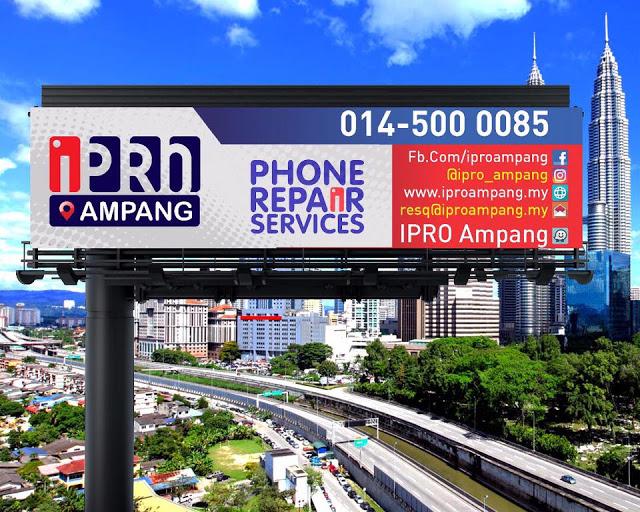 FOLLOW US TO GET THE CHEAPEST IPHONE IN THE MARKET:
Instagram: https://www.instagram.com/iproampang/ 
Telegram: https://t.me/iproampang
RELEVANT DEVICES THAT WE HAVE REPAIRED:
[ CLICK HERE ]
[ CLICK HERE ]