Howdy to our readers! Are you looking for a shop to repair your iPhone? We are more than capable to repair your iPhone battery, broken screen, motherboard problems, broken / crack backglass. In short, we are able to repair any problem regarding iPhone. We are located in Ampang and our shop location is easy to park. We have attended customers from Klang, Putrajaya, Cyberjaya and Wangsa Maju (Basically from all around KL area). Today's repair is regarding the process to change apple watch battery.
Apple Watch stuck at Apple logo
A user may fail to start up the Apple Watch and be stuck on the Apple Logo screen if a temporary communication glitch between the Apple Watch and paired iPhone is hindering the startup mechanism of the Apple Watch. In this scenario, pinging the Apple Watch from the Watch app of the paired iPhone may solve the problem. Try charging your watch for at least 2 hours. If your watch still won't restart, place it on its charger and try restarting it by pressing and holding the side button until you see the Apple logo. Or force restart it again, making sure you hold down both buttons for more than 10 seconds. If nothing works, we strongly suggest to bring the apple watch to be diagnosed at nearby apple repair centre. In some cases, the way to repair this problem is to change apple watch battery.

Repair booting problem by change Apple Watch battery
Mr. Kamilesh comes to our shop with his Apple Watch S3 that cannot boot up. The apple watch is stuck at Apple logo. We ask him to be seated while the apple watch is diagnosed. After a thorough diagnose, the problem is caused by the bloated battery. The battery is severely bloated and push the screen outwards as in the picture above. Firstly, we propose to him to change Apple watch battery and he agreed to it. Second, as the device is dissembled during the diagnose process, the bloated battery is taken out. Next, new original battery is installed onto the apple watch and reassembled. Then, we ran full diagnostic before returning it back to him. Lastly, we would like to add that the battery has 1 month warranty.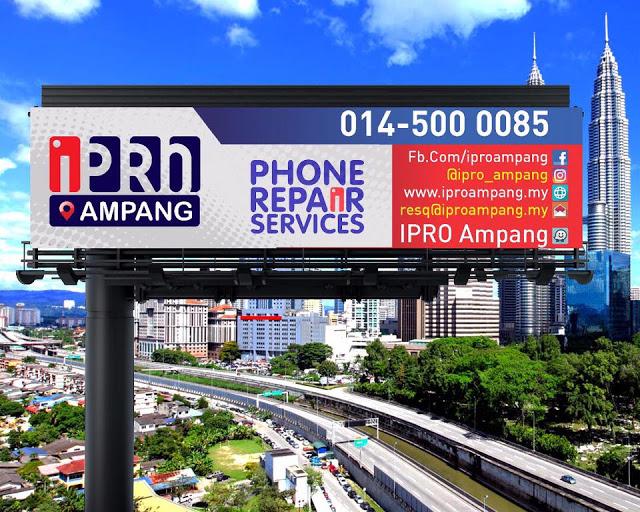 FOLLOW US TO GET THE CHEAPEST IPHONE IN THE MARKET:
Instagram: https://www.instagram.com/iproampang/ 
Telegram: https://t.me/iproampang
RELEVANT DEVICES THAT WE HAVE REPAIRED:
[ CLICK HERE ]
[ CLICK HERE ]