Howdy to our beloved readers. We are back again on article for this year. We sincerely hope that everybody is in pink of health thorough out the year. Do take extra precaution and stay safe during this Covid era. One more thing, we are operating every day except for Sunday. Today's repair is regarding change iPhone battery.
The battery in your iPhone is capable of around 300 to 400 complete battery cycles, or full charges before reaching 80% of its original capacity. This usually takes about two full years of iPhone use, which is why we tend to think of smartphones as having a two-year lifespan. After finishing the estimated lifespan, the battery is exposed to all kind of problems. Also, if you are out and about in a location with poor cellular reception, having your iPhone constantly searching for a cell signal leads to your iPhone draining battery faster than you may realize. To prevent iPhone battery drain, open the Control Center by swiping down from the upper-right corner of your screen.
Ms. Fatin comes to our shop with her iPhone 11 Pro that has a swollen battery. The screen is pushed outwards due to the battery swelling. Luckily, the screen is not damaged and still fully functional. We ask her to be seated while we change / repair the iPhone battery. Firstly, we dissemble the device and remove the battery. Secondly, we had to remove all the residue glue from the old battery for us to apply new glue. Then, we install the new battery and the device is functioning normally. Lastly, the device is reassembled and returned to her.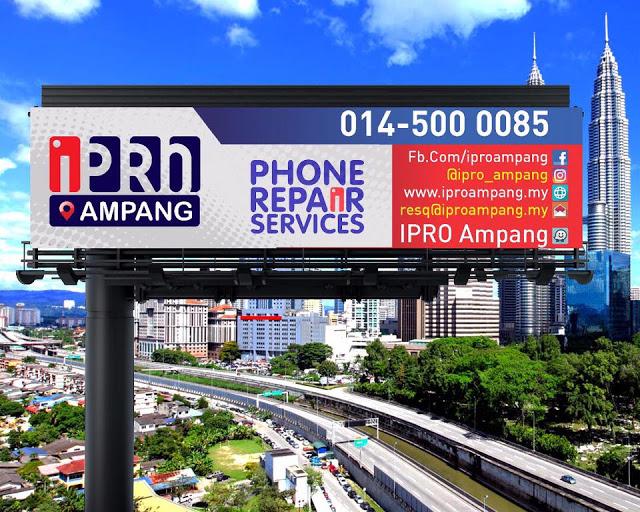 FOLLOW US TO GET THE CHEAPEST IPHONE IN THE MARKET:
Instagram: https://www.instagram.com/iproampang/ 
Telegram: https://t.me/iproampang
RELEVANT DEVICES THAT WE HAVE REPAIRED:
[ CLICK HERE ]
[ CLICK HERE ]