Howdy to our beloved readers. We are back again on article for this year. We sincerely hope that everybody is in pink of health thorough out the year. Do take extra precaution and stay safe during this Covid era. One more thing, we are operating every day except for Sunday. Today's repair is regarding the iPhone battery.
A normal battery health is designed to retain up to 80% of its original capacity at 500 complete charge cycles when operating under normal conditions. The one-year warranty includes service coverage for a defective battery. There is no way to repair the iPhone battery except for replacing the battery. In general, if your iPhone's battery health is at 85% or 90%, your phone should still be operating at an optimum level for another six months to a year. Keep in mind also that certain things could cause your battery and phone to malfunction, such as extreme heat or cold.
Ms. Khadijah comes to our shop repair her iPhone Xs Max battery. The battery health is showing 95% but the there was a warning sign to replace the battery. Although the warning to replace battery should be coming after 80%, this is considered to be weird. She is worried with the battery status and decided to repair the iPhone battery. For a start, she is prompt to be seated while waiting for her iPhone to be fixed.
Firstly, we dissemble the device and unplug the battery from the device. Secondly, the battery is completely removed from the device and taken apart. Next, we had to remove a part from the old battery and install in onto the new battery. In short, this has to be done to make sure the battery health feature is available for the new battery. Later, the device is reassembled and fully tested. Lastly, the iPhone is returned to her and she completed the payment via cash.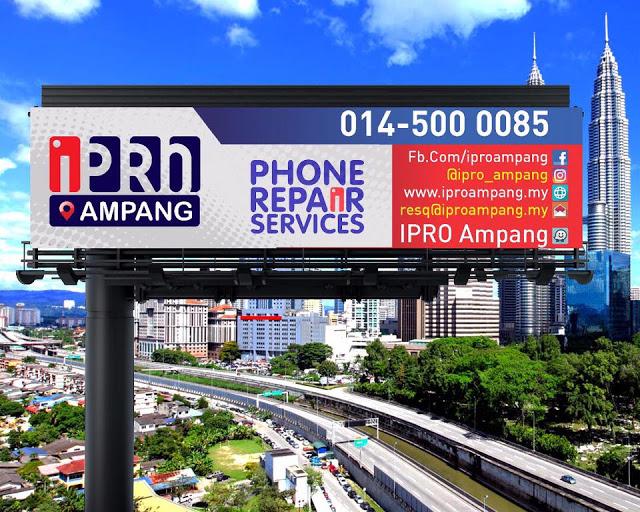 FOLLOW US TO GET THE CHEAPEST IPHONE IN THE MARKET:
Instagram: https://www.instagram.com/iproampang/ 
Telegram: https://t.me/iproampang
RELEVANT DEVICES THAT WE HAVE REPAIRED:
[ CLICK HERE ]
[ CLICK HERE ]