Howdy to our beloved readers. We are back again on article for this year. We sincerely hope that everybody is in pink of health thorough out the year. Do take extra precaution and stay safe during this Covid era. One more thing, we are operating every day except for Sunday. Today's repair is regarding the iPhone screen.
Dropping your smartphone onto a hard surface can cause potentially devastating damage to the device's internal components. Even if you escape the incident with a crack-free screen, you may have damaged the logic board, which has many different connectors and other components soldered to it. The glass could crack, the screen could shatter, or the phone could stop working entirely. But one of the most worrisome things that can happen is internal damage. Depending on how you drop your phone, and what kind of surface it hits, the fall could cause many problems inside the device. Why repair iphone screen ?
Mr. Raja comes to our shop to repair his iPhone X screen. The screen is unusable as the screen turns black for most of the part. He is worried with the screen condition because it was damaged after dropped. Meanwhile, he is told to wait at the waiting area while we repair the iPhone screen. Firstly, the device is dissembled and the screen is removed. Secondly, the TruTone feature is copied from the old screen onto the new screen. Next, the components on the old screen is transferred onto the new screen. Then, the screen is installed and the device is reassembled. Lastly, the screen is fully tested before returning it back to him.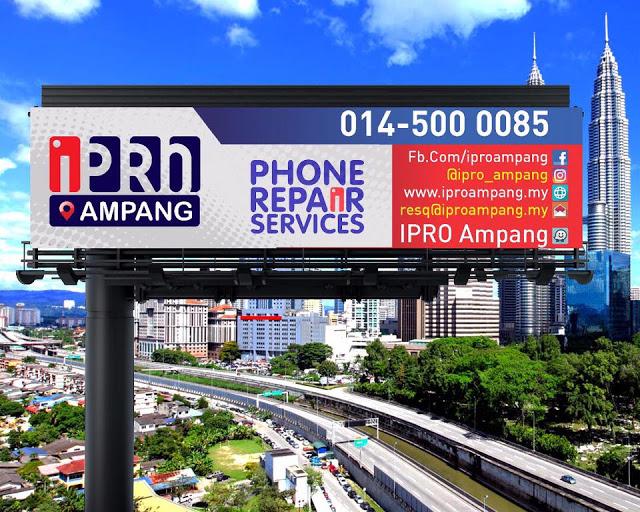 FOLLOW US TO GET THE CHEAPEST IPHONE IN THE MARKET:
Instagram: https://www.instagram.com/iproampang/ 
Telegram: https://t.me/iproampang
RELEVANT DEVICES THAT WE HAVE REPAIRED:
[ CLICK HERE ]
[ CLICK HERE ]