Howdy to our beloved readers. We are back again on article for this year. We sincerely hope that everybody is in pink of health thorough out the year. Do take extra precaution and stay safe during this Covid era. One more thing, we are operating every day except for Sunday. Today's repair is regarding iPhone Face ID.
 
Face ID is 20 times less likely to be cracked by a random person than Touch ID, which means that Face ID makes breaking into a device much harder than in the past. By default, Face ID does not work if anything is covering your mouth and nose. If you're wearing a face mask and have already set up Face ID with a mask, make sure that your eyes aren't blocked. You might need to hold your iPhone higher if you're wearing a face mask.
Mr. Joshua comes to our shop with his iPhone Xs Max that has a problem. Face ID is the problem since it is rendered useless after being dropped into a pool. The device is damaged by water and any repair regarding Face ID has to be done thoroughly. We had to explain to him regarding the risk regarding repairing a water damaged phone and he agrees to it. Firstly, we inspected the device and mainly focus to repair the Face ID problem. Additionally, the problem is from one of the component's ribbon which is malfunctioning. Secondly, the ribbon is fixed by replacing dot projector. Next, face ID is thoroughly inspected before the device is reassembled. Lastly, the device is returned to him and he was so happy using his device again. We would like to express our sincerest gratitude towards all of our customers for trusting our service.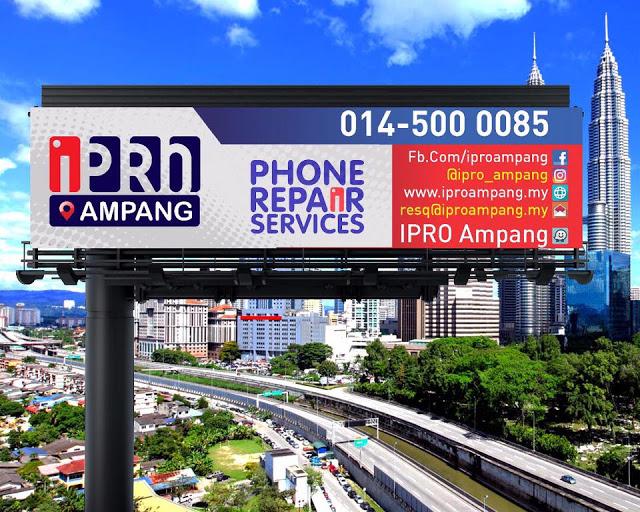 FOLLOW US TO GET THE CHEAPEST IPHONE IN THE MARKET:
Instagram: https://www.instagram.com/iproampang/ 
Telegram: https://t.me/iproampang
RELEVANT DEVICES THAT WE HAVE REPAIRED:
[ CLICK HERE ]
[ CLICK HERE ]