Howdy to our beloved readers. We are back again on article for this year. We sincerely hope that everybody is in pink of health thorough out the year. Do take extra precaution and stay safe during this Covid era. One more thing, we are operating every day except for Sunday. Today's repair is regarding the iPhone screen.
In many cases, your iPhone screen is black because the cable that connects the LCD to the logic board has become dislodged. This cable is called the display data connector. When the display data connector becomes dislodged from the logic board, your iPhone can be fixed by plugging it back in. If your iPhone screen goes blank and does not respond, it could have a dead battery or it could have a more serious issue. You can try resetting the phone to see if it recovers and, if all else fails, contact Apple for a repair or a replacement.
Ms. Zahirah comes to our shop to repair her iPhone screen. The screen is blank and rendered useless. This starts to happen when the device is dropped from a considerably high place. Before replacing the screen, she is asked to be seated in the waiting area. Additionally, she has opted for the original OLED screen which has 6 months warranty. Firstly, the device is dissembled and the screen is plugged out. Secondly, components on the old screen is transferred onto the new screen. Next, the TruTone feature is copied onto a third party device and later copied onto the new screen. Then, the device is reassembled and the screen is fully tested. In short, we were able to repair an iPhone screen within 15 minutes. Lastly, the device is returned back to her and she was happy with our service.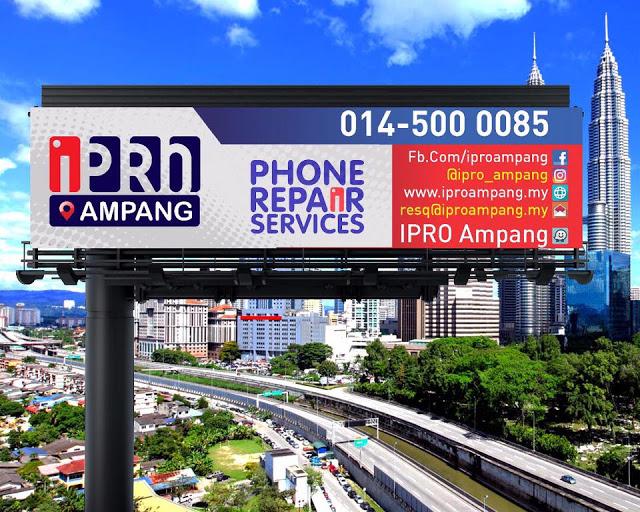 FOLLOW US TO GET THE CHEAPEST IPHONE IN THE MARKET:
Instagram: https://www.instagram.com/iproampang/ 
Telegram: https://t.me/iproampang
RELEVANT DEVICES THAT WE HAVE REPAIRED:
[ CLICK HERE ]
[ CLICK HERE ]